Think twice before you buy!!!
I was so stupid and now I have to use piece of crap...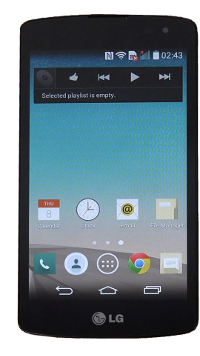 Hey!
I created this page, because last summer I bought low-end LG device: LG F60. I love their user interface, especially UX 4.0. However, it seems like many Chinese "smartphones" are better than mine.
Grasp all, lose all, they said. I wanted cheap subscription, and F60 was the only one LTE device available. What's more, I see lots of people using D390n as daily driver. Even if they aren't tech-savvy, they are disappointed because device was advertised as smart... and it isn't. Moreover, it's IMPOSSIBLE to return or exchange phone, because of f**ked up contracts!
Drawbacks - after 6 months
Only 1.2GB of available storage - other 4GB devices have more space
No manual exposure settings, photos are too dark if using default settings
No FM radio or DVB-T tuner even with third-party app
Back cover easy to damage if device fall down
Weak battery - 1920mAh even if advertised as 2100 or 2450mAh
In colder environments screen sometimes doesn't work
Even if KitKat bootloader is unlocked, still cannot boot custom kernels
That means no custom ROM like CyanogenMod
Basic apps like calculator, voice recorder or LG Weather not available
Preinstalled Google+ gallery is unable to manage SD card photos
Unique features like QuickMemo or QSlide are also not available
People reports USB port or mini-jack are easy to damage
Even if American version (MS395) is still running KitKat, it works much better.
I've bought D390n too. What can I do?
Don't worry. Some reasonable scenarios are:
Try to return or exchange
Throw it away
Sell it
Give to somebody as a gift, but don't expect happiness...
And one more thing - next time, just buy something better.
It's impossible to fix HW issues, but what about SW?
There is no custom ROM as I previously said, but you can still improve your experience. It's a Polish modification of stock firmware, with extra applications, Google bloatware removed, and few additional tweaks. Now I have about 800MB of free storage and all features are working correctly.
Because there is no English version of the tutorial, I decided to create a video.
Downloads
Original tutorial
Firmware
LG Flash Tool
USB Driver
Root Utility - my mirror
Modification